Spreadsheets and Email as Project Management Tools
Every project has innumerable moving pieces, each with multiple ties to connected information that is critical to the success of a project. That information includes, but is not limited to:
Work Breakdown Structures
Budgets
Design Documents
Quality Assurance Processes/documents
HSE Processes/documents
Equipment Lists
Technical Documents
Commercial Documents
Bid Evaluation
Bid Information
Contracts
Inspection Records
Punchlist
Schedules
Vendor Documents
Purchase Order Documentation
Etc
Every segment and piece of information connects, with varying degrees of importance, to the larger body of knowledge you have built into your projects and your company. Dumping your information into disconnected systems and spreadsheets segregates your informational knowledge and diminishes the power of it. It erodes client and employee confidence in your ability to deliver. It hurts your budget, your schedule, and your bottom line. Information integration between project disciplines, groups, vendors, construction and commissioning teams, etc. is central to the success of your projects. The ability to organize that information and then to get it into the hands of right players, at the right time, and with absolute confidence that it is the latest and greatest right information is critical. That will happen in a reliable way only when your project information is connected, controlled, centralized, role-based, and automated according to sound business rules, with system-enforced processes that obey those rules exactly as you define them. Using spreadsheets, disconnected systems, and email to control and share project-critical information with everyone who has a seat at the table exposes you and your client to unacceptable risk. It's reckless. It's messy.
Getting the wrong information to the vendor, fabrication yard, or commissioning crew is never good. Access to reliable information, at the right time and by the right people is crucial to successful project execution. It should be a given. It should be an unquestioned source of confidence for everyone involved in the project, including your client. It is alarming how often that is not the case.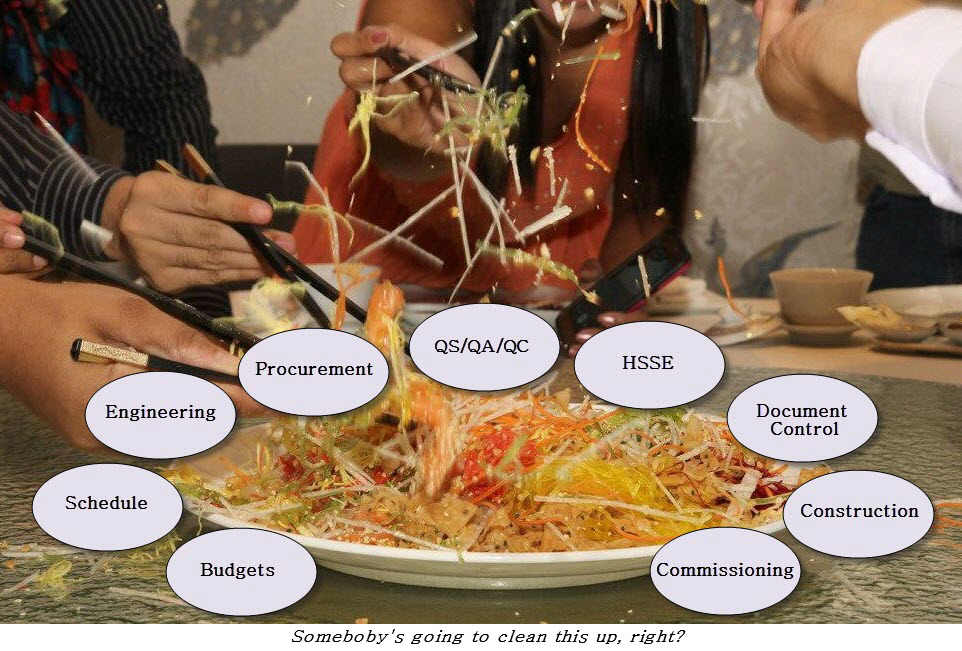 $175,000 in construction rework because the wrong revision of a drawing was given to the contractor. A potentially disastrous dousing of a commissioning crew because a missed but critical subsystem inspection was not tied, as a dependent precondition, to a related system test. A four week delivery delay on mooring chain because a key technical query response got buried in Carl's overstuffed inbox. Each of these dangerous and costly mistakes started with reliance on manual processes: spreadsheets, information silos, email. They were 100% preventable with the right tools and system driven processes.A single information management mistake can be the difference between project success and devastating failure. I have witnessed the agony and frustration of teams and individuals battling for control of projects with only a few hundred documents. Conversely, I have seen the pride and satisfaction of teams firmly in control of their projects with tens of thousands of documents and scheduled activities.
To learn how they did it, submit the form and I'll tell you.
ProjecTools Product Information
ProjecTools Resources
ProjecTools Videos, Demos, and Webinars